Medical
In the medical industry, touch screens allow medical staff to get rid of the shackles of the mouse and keyboard, and can operate medical equipment with their hands or wearing gloves, and require the application of touch devices to be simple and accurate, and resistant to alcohol disinfection and cleaning. Moreover, a medical device product is a very complicated process from a concept to production.
Reshine has extensive technical research and development capabilities and rich professional knowledge, and can provide technical support and help for your touch screen applications throughout the research and development process. From simple handheld diagnostic equipment to highly automated medical equipment, we have provided many types of medical equipment project support to many customers in the R&D and production of medical equipment industries.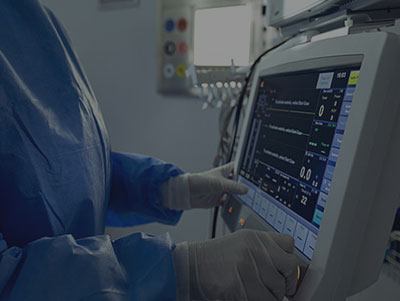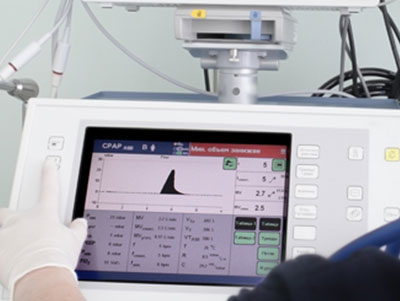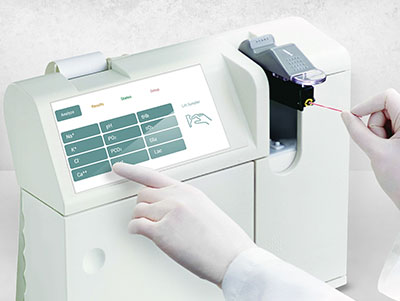 Capacitive touch screen
The capacitive touch screen can be simply regarded as a screen composed of four layers of composite screens: the outermost layer is a glass protective layer, followed by a conductive layer, the third layer is a non-conductive glass screen, and the fourth innermost layer It is also a conductive layer. The innermost conductive layer is the shielding layer, which plays the role of shielding the internal electrical signals. The middle conductive layer is the key part of the entire touch screen. There are direct leads on the four corners or sides to detect the position of the touch point. Reshine Display offers projected capacitive touch screen technology (PCAP) from 1.44-inch,2.4-inch, 2.8-inch, 3.5-inch, 4.0-inch,4.3-inch, 5-inch,6-inch, 7-inch,8-inch,10.1-inch,10.4-inch,11.6 -inch,12.1-inch,13.3-inch,15.6-inch till to 32 inch . We also provide custom capacitive touchscreens according to the requirements of customers,we can custom the size&color of cover glass,and FPC ,and add Anti-glare,Anti-reflection,Anti-fingerprint surface treatment on the touch screen.Also,we can custom super thick (8mm) cover lense,and support waterproof function.
Resistive touch screen
Resistive touch screen is a kind of sensor, which is basically a structure of thin film and glass. The adjacent sides of the thin film and glass are coated with ITO (Nano Indium Tin Metal Oxide) coating. ITO has good conductivity and transparency Sex. Its working principle is mainly through the principle of pressure sensing to realize the operation and control of the screen content. Reshine Display designs and manufactures 4-wire & 5-wire, 3 &4 layers and multi-touch resistive touchscreen products from 1.44 inch to 15.6 inch for a wide variety of industries including medical, aerospace, industrial and retail. Whether your project requires enhanced optics, advanced functionality or multi-touch capabilities, our resistive touchscreens can be manufactured to meet your specifications.
TFT LCD Display
Reshine display offers a wide product range of small to medium sizes TFT display modules in sizes ranging such as 2.4" TFT LCD, 2.8" TFT LCD, 3.2" TFT LCD, 3.5" TFT Display, 4.3 inch TFT LCD, 5 TFT LCD, 5.6 TFT LCD, 5.7 inch Display, 7 " TFT LCD, 8" TFT, 9" TFT, 10.1" TFT LCD, 11.6" TFT LCD, 12.1" TFT LCD , 13.3" TFT LCD (diagonal size of the active area) and so on . Our LCDs are qualified under industrial standard TFT-LCD modules, IPS TFT, High brightness TFT LCD (sunlight readable display), TFT panels with controller boards, Wide Temperature TFT LCD, and Touch screen display. These displays include landscape or portrait modes. Many of our TFT display modules have more than one interface available including MCU, RGB, TTL, LVDS and MIPI DSI. Reshine's TFT LCD modules are perfect for a number of applications including industrial control, coffee machine, medical equipment, POS system, automation, GPS navigator, white goods, energy control, telecoms, medical equipment and etc.
At Reshine, we understand the importance of using reliable and durable touch screens in the medical field. So whether you are upgrading old products or developing new medical equipment products, we can help you choose the touch screen that suits you according to the different requirements of your different products.
Contact us If your product requires a custom touch screen. Reshine has 13+ experience in touch screen&display technology, and can customize special sizes and various configurations for your products, including the size of the glass cover, the thickness of the cover, the surface treatment AG/AF/AR, waterproof, and the cover glass color logo Definition, cable shape, drive IC, etc.
We know that it is not easy to find a touch screen&display manufacturer that can provide high-quality products and services at a competitive price. We also understand that a partner who can support and cooperate with your customized projects for a long time is very valuable. In addition to providing touch screen products, we also provide engineering support design expertise, as well as timely sample proofing services.
---
Get in touch with us and start customizing