The flexible screen is coming,but do we really need it?
19-09-2019
With the further development of display technology, folding screen will have more forms in the future, such as water droplet folding, curling, U-folding and so on. Flexible display has strong performance, such as light, not easy to break, rubbing resistance, etc. It will be widely used in wearable equipment, smart home, large screen and so on in the future. The future application of flexible screen is very extensive. This year is regarded as the first commercial year of folding products. Flexible AMOLED technology has become one of the representative applications. The original idea of flexible display is to open a flat panel and close a mobile phone. It is no longer a fantasy, but a dream that can really be realized.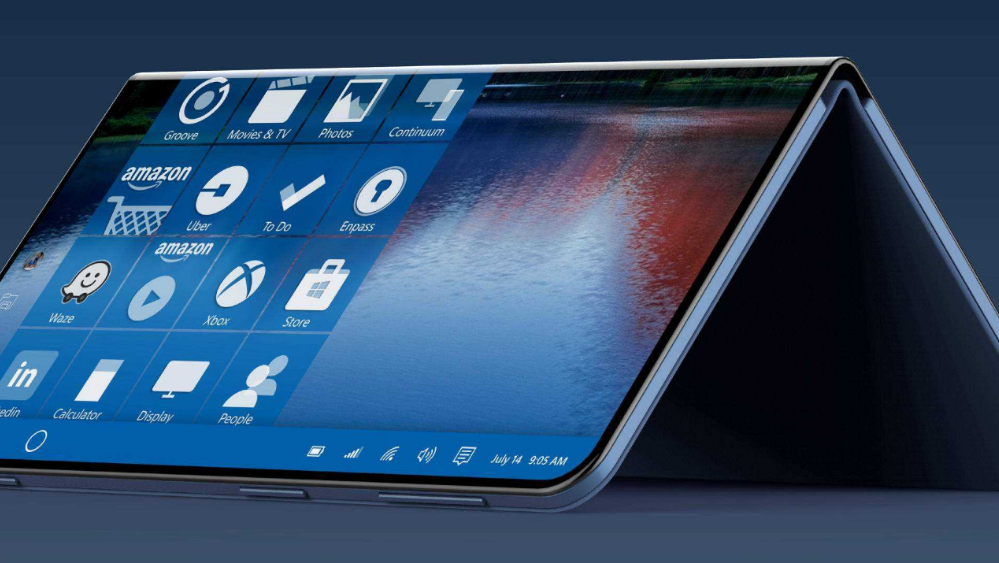 Samsung folding mobile phone returned in September, once again hot flexible display topic. With many panel manufacturers positively laying out flexible display areas and aiming at the next generation of flexible screen, the future application market prospects are very broad. From the end of this year to the beginning of next year, a number of mobile phone brands have launched folding concept machines, making flexible screens a common commodity in people's lives, and so on. It can be seen that flexible screens will gradually become the "new favorite" of the display market.
For the screen, the development and manufacturing of flexible screen is full of thorns. Even after mass production, how to better apply it to electronic terminal equipment in line with market demand is still a need for us to continue to explore. In addition, researchers use touch integration technology to simplify device structure, effectively reduce the thickness of the whole module, ensure the touch screen effect, and strive to make the screen light and thin to meet the flexibility of the flexibility of the display.
Why does flexible display show explosive growth rate? The concept of flexible display has appeared before, but it is not as hot as it is now? The main reason is that the technological breakthrough of flexible materials empowers traditional display technologies, such as graphene, nano-silver wire and other ideal flexible materials, realizing low-cost mass production and reducing production costs; it has its own advantages. Strong performance advantage, can achieve flexible folding, flexible screen needs, to meet the future flexible application needs of display technology.
Flexible AMOLED technology is known as the next generation display technology, including Samsung Electronics, Samsung SDI, LG, Philips pay more attention to this new display technology. From the point of view of technological development, the basic technologies of flat panel display technologies such as alpha-Si (amorphous silicon), LTPS (low temperature polycrystalline silicon), Oxide (oxide semiconductor), TFT-LCD, AMOLED and flexible display are all semiconductor technologies, which are collectively called semiconductor display technology in the industry. The appearance of folding products reflects the progress of the times. Flexible display has become the focus of social attention with the hot topic of the market. It is undeniable that flexible display will become a consumer stimulus point in the future market, and domestic innovative enterprises and panel manufacturers will take the lead in the layout and occupy a market place.
But do we really need it? Maybe a lot of people don't want folding screens to replace mobile phones today. They don't think folding screens have any practical value. Personally, I prefer the "tall and thin" type to the "short and fat" type. In addition, most users will be mad if we consider the frequency of smartphones we use every day and repeat the action of unfolding and folding each time.
But who knows, technology is always progressing. Before the advent of folding screen era, let's dig the value of LCD display better and deeper.


Caroline
Sales Engineer
Reshine Display (HK) Technology Co., Limited
p:0755-29190292m:+86 15338759716
f:0755-29190291
a:1 st Floor,Building H and 4th Floor,Building L,Third
Industrial Park,Xinwei,Longhua,Shenzhen.
e:caroline@reshine-display.com
Skype:/Whatapp: +86 15338759716