What is Portble handheld devices?
06-12-2019
Portable devices are those intended to be moved regularly, but not necessarily for handheld use. Portable device design has requirements of rugged packaging, being relatively compact and lightweight, and sometimes requires battery operation. Handheld device design must ensure that the device can be comfortably held by a person and has a number of added constraints: very lightweight, intuitive to use, easily read display, button presses and touchscreen use must not be fatiguing, usually battery operated, can't get too warm to hold, and more.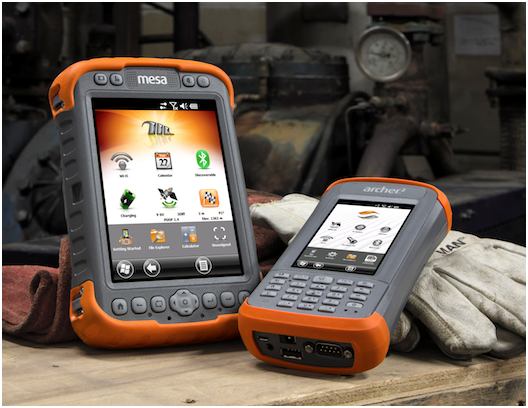 Various popular handheld devices include:
Mobile computers
Notebook PC

Ultra-Mobile PC

Handheld PC

Personal digital assistant/Enterprise digital assistant

Graphing calculator

Pocket computer (largely obsolete)

Handheld game consoles

Nintendo DS (NDS)

Game Boy, Game Boy Color

Game Boy Advance

Sega Game Gear

PC Engine GT

Pokémon Mini

NeoGeo Pocket, NeoGeo Color

Atari Lynx

Pandora

GP2X/GP32

Gizmondo

PlayStation Portable (PSP)

N-Gage
Media recorders
Digital still camera(DSC)

Digital video camera (DVC or digital Camcorder)

Digital audio recorders

Media players/displayers

Portable media player

e-book reader
Communication devices
Mobile phone

Cordless telephone

Pager
Portable device design and handheld device design incorporates associated electronic designs into packaged products. Enclosures for these devices must be lightweight and often water-tight sealed, but they should also be able to withstand physical abuse while being ergonomic and easy to use. Tablet design is a subset of handheld device design, where the overall device is very flat and the majority of the device front contains a touchscreen display.
The combination of these factors makes the design of portable and handheld devices a niche area of expertise. To maximize success with minimal cost, short schedules, and low risk, a system engineering approach analyzes use cases and specifications within a proven design processes. Tradeoffs between hardware, software, and packaging implementation have a huge impact on the technical, financial, and production success of the product.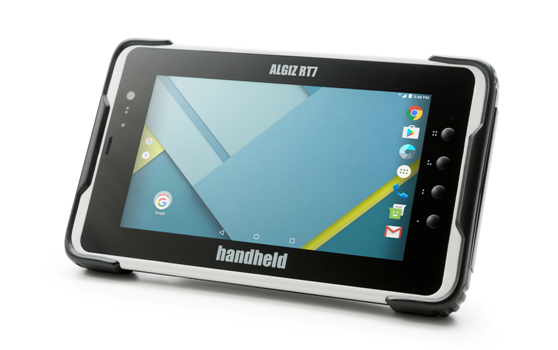 Portable/Handheld Design Technology Expertise:
· Low power design: selection of low power components, weight power vs performance, power-optimized circuit implementation, power gating, power/battery lifetime modeling
· Small footprint design: high component feature density, dense but robust PCB routing,
· External interfaces: wireless and wired connections to networks, sensors, and peripherals
· Displays/touchscreens: selection of components based on human requirements
· Rugged design: packaging for drop, shock, vibration, moisture, dust, extreme environments. Work with industrial designers to meet desired look, fell, and ergonomics
· Operating systems: Linux, Android, Windows, VxWorks, other RTOS. Optimize boot loader, kernel, drivers for user application support and power efficiency
· Security: mechanical, hardware, and software level security to control access, detect intrusions, and secure the device upon detection
· Remote device management: software updates (controlled by the customer), tracking, health monitoring
· Office on the go: Today's handheld devices like smartphones and PDA's enable you to literally take your office with you. You can send and receive emails, browse the net wirelessly at 5G speeds, access secure office files through VPNs, edit files and much more on your handheld mobiles. Thus, you are no longer limited by either size or mobility to increase your productivity.
· High Convenience: Isn't it far more convenient to just store a quick note on your PDA instead of rushing to your home and accessing your bulk of a machine? Today's handheld devices can do all the functions that your traditional computer can do,
Reshine Display can provide TFT LCD display with Customized Capacitive&Resistive touch screens for 1.44 inch,2.4 inch,2.8 inch,3.0 inch,3.5 inch,4.0 inch,4.5 inch,5.0 inch,5.5 inch,6.0 inch,7.0 inch.
Check below why our displays with touch screens are suitable for your Handheld devices:
Low power design: as all we know,TFT LCD displays has a low comsuption

Small footprint design: We have several middle size available for customers

Touchscreens: Both Capacitive&Resistive touch screens are available

Rugged design: All of our lcd displays and touch screens are packaging for drop, shock, vibration, moisture, dust, extreme environments. Work with industrial designers to meet desired look, fell, and ergonomics. And we can also provide Touch screens with 7H hardness.

Operating systems: Linux, Android, Windows, VxWorks, other RTOS.
For more details,please feel free to contact us!


Caroline
Reshine Display (HK) Technology Co., Limited
e:caroline@reshine-display.com