4.3 Inch TFT Lcd Display With Capacitive Touch Screen
4.3 Inch TFT Lcd Display With Capacitive Touch Screen
RXL043022-A+RXC-GG043061C-01

TFT+CTP

G+G

Stock for standard size samples; 3-4 weeks for mass production; 3 weeks for custom screens

500k pieces per month
Product advantages
4.3 inch 480X272 tft lcd display with RGB interface, which bonded with 4.3 inch GG capacitive touch screen by air bonding.

4.3inch capacitive touch screen support multi-points,it's using GT911 IC with I2C interface.

In addition, its cover glass, IC and FPC can be customized according to customer requirements .
Technical parameters for 4.3 inch 480x272 tft lcd with capacitive touch screen:
Product name

4.3 inch 480x272 tft lcd display with touch screen

Display type

TFT

Resolution

480x272

LCD OD

105.50mm*67.20mm

LCD VA

96.041mm*56.70mm

LCD AA

95.04mm*53.41mm

Total thickness of LCD with touch screen

4.95mm

Brightness

320 nits


Driver IC

HX8264+HX8664


Interface

RGB

Operating temperature

-20°C ~ +70°C

Storage temperature

-30°C ~ +80°C

Lead time

Samples are available;3-4 weeks for mass production

Trade terms

EXW shenzhen

Payment

100% Paypal or T/T in advanc for samples

30% T/T in advance and 70% before delivery for mass production

Warranty

12 months

Customized

available
Drawing for 4.3 inch 480x272 tft lcd with capacitive touch screen: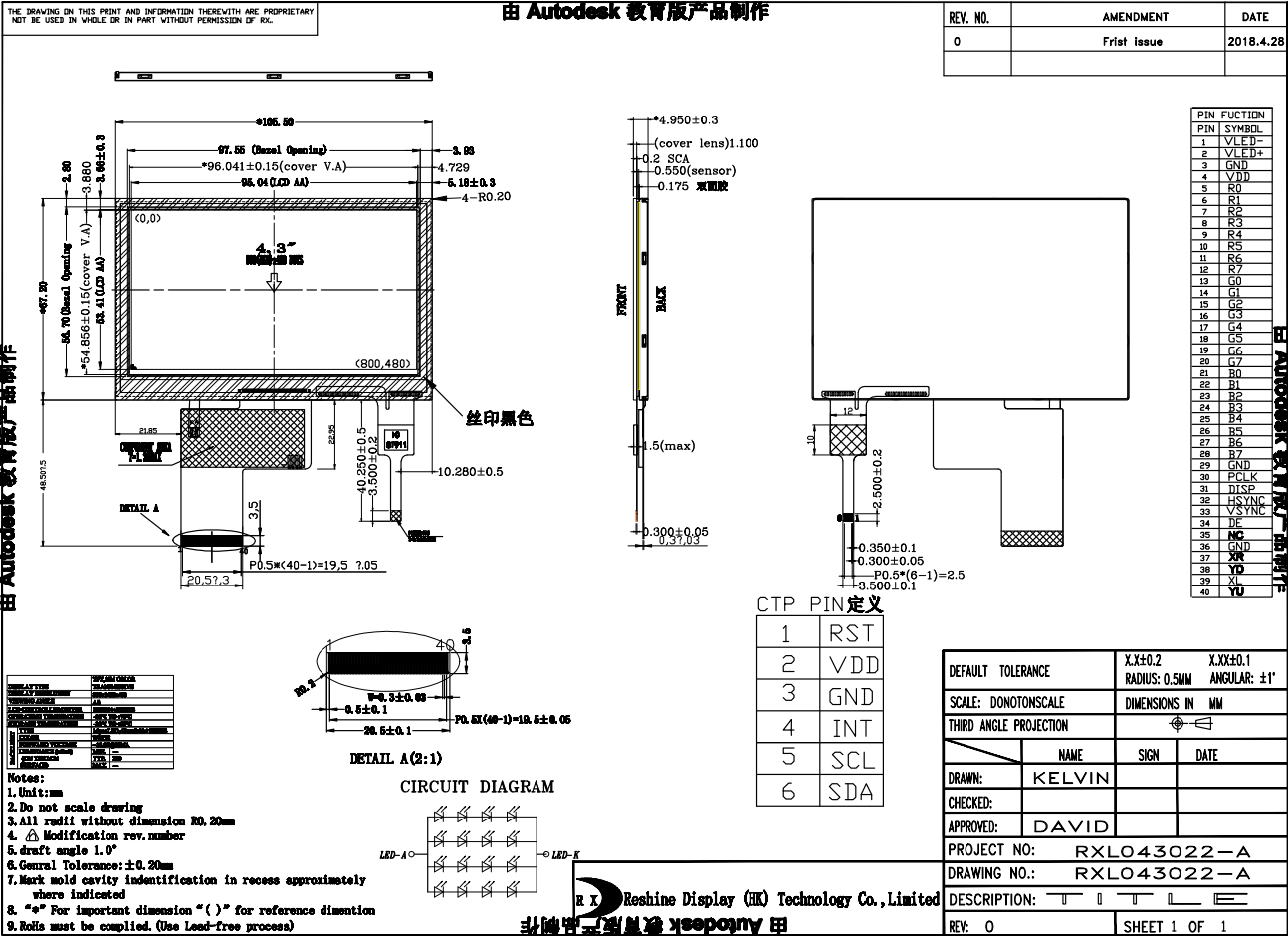 Custom PCAP Touch Screen-Make your product special:
Silk printing: Company logo,color,button print
Shape:

Abnoemity outer dimension,holes
Surface treatment:

Anti-glare,Anti-reflection,Anti-smudge,Anti-fingerprint coating
Thickness

: 0.55mm,0.7mm,1.0mm,1.1mm.1.8mm,2.0mm
Glass materials

: Coening,Gorilla,Asahi,PET,Acrylic
Cover Lens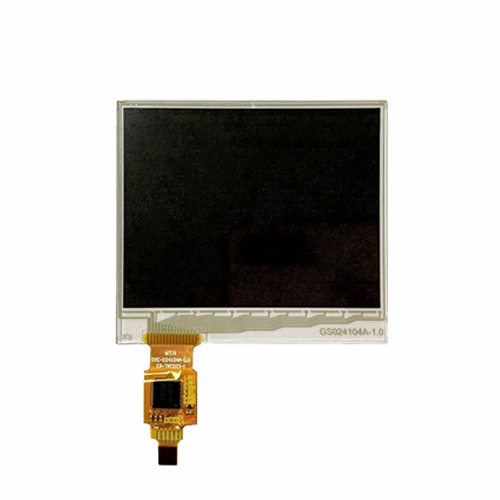 Thickness:0.05mm,0.125mm,0.55mm,0.7mm,1.1mm
FPC:
location,length,shape,pin number
Interface:
IIC,USB,COB
Driver IC:
Goodix,Focaltech,Cypress,EETI
Sensor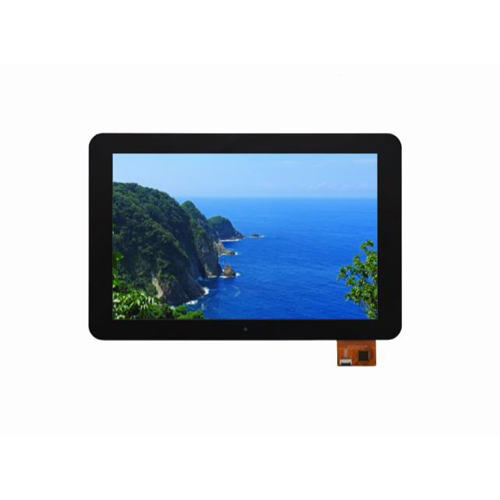 OCA optical bonding with tft lcd
Air gap bonding
Add tft lcd display

Pros and Cons of Air gap bonding and optical bonding of lcd with touch screen: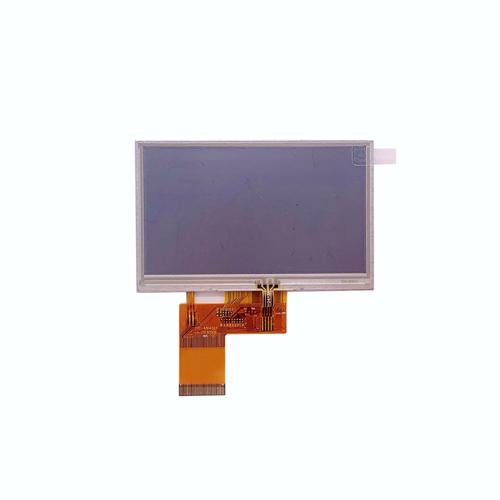 Pros of Air gap Bonding:
· Lower cost
· Faster leading time
· It is not easy to cause interference between lcd and touch screen
Cons of Air gap Bonding:
· It can be difficult to read the screen in bright light and causes the product to be more susceptible to moisture damage and breakage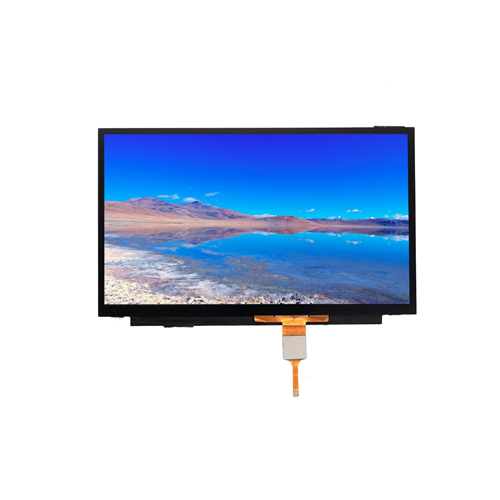 Pros of Optical bonding:
· Improved luminance,enhance sunlight readability
· Reflection prevention,improved contrast
· Improved shock resistance,enhance display's lifetime by protecting display from dust and moisture
· Condensation prevention
· Reduced parallax effect and increase optical clarity with bright lighting conditions.
Cons of Optical bonding:
· Cost higher than air gap bonding
· It is easy to cause interference between lcd and touch screen
Yes, we can provide both OEM and ODM service,can customize both resistive touch panel and capacitive touch screens according to customer's requirements.Customized projects include the shape and size of cover glass,silk print,FPC of touch panel,driver ic replacement,etc..
...more